"

When there are dogs and music, people have a good time." - Emmylou Harris
"

I think country music has been popular and will always be popular because it's a lot of real people singing about a lot of real stuff about real people. " - Dolly Parton
"

Everywhere you go, there's a soundtrack. You can't really quite hear it. It's just a little out of the range of hearing." - Linda Ronstadt
"

If a song was ever good, it's still good." - Willie Nelson
Sara Beck, Lauren Lucas and Kimberly Quinn have been individually writing and recording music for over 20 years. You've seen them on the road touring with Blake Shelton, Stevie Wonder, Old Dominion, Kevin Costner & Modern West, The Bacon Bros. (Kevin and Michael), and Kenny Chesney – just to name a few. They've garnered Academy of Country Music and Tony Award nominations, as well as song placements on the ABC network and the History Channel, both as artists and songwriters for other recording artists – including Danielle Peck, Jaida Dreyer, and Risa Binder. 

Their love for classic country music is one of the things that brought the three together. In the early 2000's, they formed an all-women, Nashville-based music collective with several other talented singer/ songwriters playing the country standards they grew up on. They called themselves The Honky Tonk Angels, and together they brought heartbreaking harmonies and a hefty dose of sisterhood to bars, weddings, and bonfires all over the Southeast.
Now – inspired by the Trio albums by Dolly Parton, Linda Ronstadt and Emmylou Harris – these three women are preparing to release an album of some of the very tunes that ignited their friendship way back when. In June 2023, Sara Beck, Lauren Lucas and Kimberly Quinn will 
release, Lo-Fi Dolly, an album of reimagined country classics, including songs by Dolly, Emmylou, Ronnie Milsap, Vince Gill, Roseanne Cash, Willie Nelson and others. Look for their first single release on all digital platforms in April 2023 with the full-length album to follow.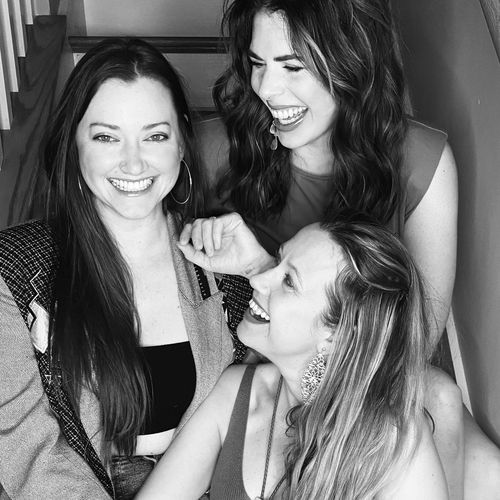 Sara Beck, Lauren Lucas, & Kimberly Quinn